Meet sustainability goals with proven solutions for commercial glazing and building envelope protection from DOW Silicones Corporation
Attain greater design flexibility and architectural freedom with solutions from DOW Silicones Corporation, a leader in silicone technology. You can design with confidence, knowing that technical expertise and global project support are available to help on your toughest challenges.
Get the advantages of silicone from an industry leader
With silicone-based glazing and building envelope solutions from DOW Silicones Corporation, you get more than just silicone performance – you get the added benefits of:
Global resources with local support

Technical support with an expertise in construction industry challenges

Reliable supply

Global project coordination

Collaboration to develop solutions to improve the energy efficiency of buildings, reduce the eco-footprint of construction materials, and improve the health and safety of building occupants
Adhere with Confidence
Count on DOW Silicones Corporation structural glazing sealants and support from DOW Silicones Corporation for:
Proven, durable products backed by a range of warranty options for added assurance, including up to 20-year structural adhesion limited warranty1
Compliance with standards around the globe – including ETAG002, GB16776 and ASTM C1184
Mitigation of risks with project-specific testing for both two-and four-sided structural glazing systems
Trusted silicone performance – including long-term durability and movement flexibility
Protection against natural forces like hurricanes, typhoons and earthquakes
Options to enhance your designs – including standard and custom colors
Structural Adhering and Bonding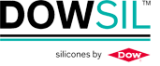 Weatherproofing and Sealing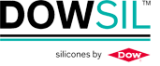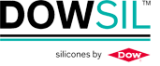 Renovation and Restoration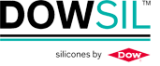 DOW Silicones Corporation – Featured Product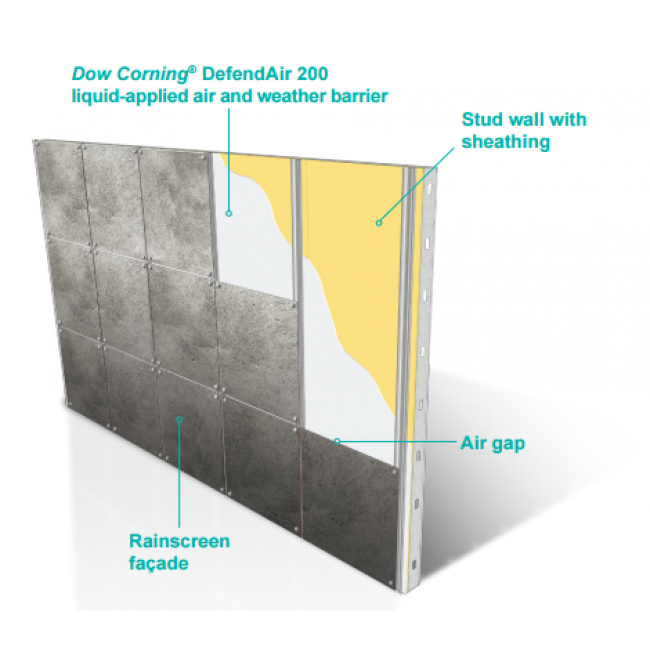 DOW Silicones Corporation DefendAir 200 Silicone Liquid Applied Air and Weather Barrier
Uncontrolled air leakage can be a significant contributor to increased heating and cooling costs.
DOW Silicones Corporation DefendAir 200 helps reduce energy consumption, providing fast, easy
and effective protection from air infiltration and water penetration.
DOW Silicones Corporation DefendAir 200 is a 100% silicone liquid-applied air and water barrier.
Long-term UV resistance means no performance issues from extended sun exposure –
whether due to unanticipated construction delays prior to cladding installation or to
normal exposure in rainscreen applications.
The vapor-permeable, one-component, water-based coating dries to form a flexible
membrane that is impervious to water but has the ability to "breathe," allowing water vapor
to escape from inside the substrate.
• ABAA evaluated
• Airtight performance
exceeding industry
standards
• Long-term UV resistance
• Passes NFPA 285 assembly
testing
• Complete offering of
compatible accessory
materials
• Vapor-permeable and
breathable
• One-coat spray application;
may also be roller applied
• Water-based, low-VOC
formulation ideal for green
constructions
• Can be applied at
temperatures as low as
20°F (-7°C)
• Primerless adhesion to most
construction substrates
DOW Silicones Corporation Structural Glazing Demonstration